What is LegaSea
LegaSea was established by the New Zealand Sport Fishing Council in 2012 to elevate public awareness of the issues that affect recreational fishers and inspire people to support us. This support funds advocacy, alignment, education and research.
LegaSea is a not for profit organisation.
Fisheries Manifesto
The Fisheries Manifesto outlines the policies required to restore New Zealand's inshore fisheries to abundant levels and return the marine environment to a more productive ecosystem.
Responsibilities
Issues of fisheries management and marine protection are tackled by the New Zealand Sport Fishing Council's expert team. An experienced legal team offer quality advice to guide our teams' work. LegaSea provides a pathway for the public to learn about and contribute to the combined efforts to enhance our fisheries and protect our marine environment. A fuller explanation is in our Fisheries Manifesto.
LegaSea and the New Zealand Sport Fishing Council Fisheries Management team produce comprehensive annual activity and financial reports. In the spirit of openness and transparency these reports are publicly available here.

About the New Zealand Sport Fishing Council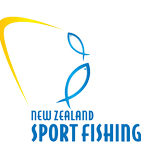 The New Zealand Sport Fishing Council has been serving the interests of its 55 member clubs since 1957. Most of these clubs are Incorporated Societies and between them there are 36,200 affiliated members nationwide.
These affiliated members pay an annual affiliation levy of $9 to the Council and donate $2 to the New Zealand Marine Research Foundation, a Charitable Trust committed to delivering relevant research to achieve abundant fisheries. Many of the Council's clubs go well beyond these contributions as important matters require additional support. For example, clubs donated much needed funds to support the Kahawai Legal Challenge and the 2016 economic research on the value of recreational fishing.
The Council has earned a solid reputation for its consistent advocacy for conservative management decisions, elimination of wasteful fishing practices, and reducing the impacts of fishing on our marine environment. The advocacy team is backed by experienced science, policy, legal and economic research contractors. LegaSea was established by the Council in 2012, its role is to help the public understand the nature and extent of this work, and raise funds to support this effort.
The Council's team is fully engaged in relevant Ministry-led science and fisheries management working groups, and a wide variety of strategic and spatial planning processes. Usually, there is no-one else in the room representing public recreational fishing interests or promoting effective means to rebuild our coastal fisheries. The Council reports on its engagement and makes available all relevant documents here.

option4 – our history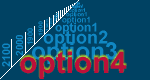 option4 was the birthplace of LegaSea. Widespread concern about government proposals and licensing of recreational fishing led to the spontaneous formation of option4 in mid-2000. Over 100,000 people supported option4's alternative management plan. option4 continued working to protect recreational fishing for future generations. option4 disbanded in 2011 to work alongside the NZ Sport Fishing Council.
Check out the wealth of information available on the option4 website.