Paul Henry might have been exaggerating when he said recently that all fishermen are liars, but for New Zealand authorities to be caught red-handed under reporting total catch by half to the United Nations for the past 60 years, that's in another league.
The strident denials then 'shoot the messenger' reactions from the Minister for Primary Industries Nathan Guy, officials and commercial interests, strongly suggests there is more truth to this story than lies.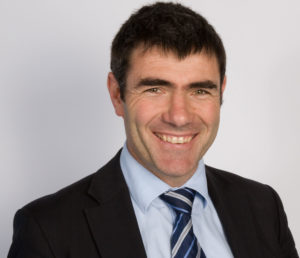 Results from a worldwide study involving the University of Auckland reveal that New Zealand's catch is estimated to be 2.7 times more than what has been reported to the UN. Between 1950-2013 New Zealand reported 15.3 million tonnes of catch. The report estimates another 24.7 million tonnes were not logged, most of it being unreported commercial catch and discarded fish. Recreational and customary catch was estimated to be 0.51 million tonnes, or 1.3% of the total catch, none of which was reported.
While New Zealand is not the only country under-reporting we are the only one that trumpets to all who will listen that we've had a 'world-leading' Quota Management System since 1986. Clearly not.
Misreporting of catch tonnages to the UN has dropped from 2.7 times to a conservative 2.1 times since the QMS was introduced. Although this is an improvement you have to wonder why New Zealand authorities have been so blasé with the truth.
Of concern to all of us is the researcher's conclusion that the QMS "undermines sustainable fisheries management by inadvertently incentivising misreporting and dumping".
The researchers go on to say the available evidence demonstrates a weakness of the QMS and they urge officials to "spend more time talking and listening to the fishers themselves, observers and compliance officers".
LegaSea agrees there needs to be a robust, full review into the Quota Management System, and how the Ministry for Primary Industries operates and coordinates its activities with commercial interests, given that only an estimated 42.5 percent of industrial catch by New Zealand vessels was reported.
Foreign flagged vessels caught 42 percent of the industrial catch who, according to the researchers, targeted some of the most misreported and discarded species including hoki, squid, jack mackerel, barracouta and southern blue whiting.
Richard Baker, LegaSea spokesperson, said after the report's release on May 16th, "The deliberate misreporting of catch to the United Nations for more than 50 years demonstrates a serious level of dysfunction in the Ministry for Primary Industries. This is a major concern given that the Ministry and Minister, Nathan Guy, are tasked with overseeing the quota system on behalf of the public".