Welcome to the FryUp – a regular look back at the week of fishing in the news.
I'd like to be under the sea…
If you, like me, have always wanted to see the Great Barrier Reef in all its technicolor glory, you'd best get in sooner rather than later.
This year the Reef suffered its worst bleaching event since we first discovered the reef and were mesmerised by its beauty.
The bleaching is triggered by sea temperature – in effect the warmer the sea gets the more stress is placed on the algae that lives inside the coral. The more stressed they get and the more toxic they become to the point where the coral spits them out, which means no food for the coral.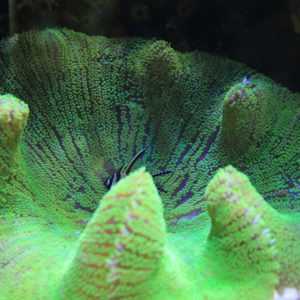 Mass bleaching events have happened in 2002 and 2008, but in April a survey revealed this year's to be more severe and widespread than ever before, with 93% of the reef affected by bleaching.
Recreational fishers are probably among the first humans to be directly affected by climate change and whatever the cause is, there is no denying that the seas are getting warmer. That's going to have an impact on our seas and the creatures that live within them.
New Atlas – Time lapse video shows what happens when coral can't take the heat
I wish I was in Wellington, the wind it cuts right through…
Whenever I fly into Wellington I marvel at two things. One, that I'm brave/stupid enough to have yet another go at throwing my life away by trusting a pilot to get the aluminium tube I'm in carefully down to ground level (or nearby) without too many bits falling off, and two, that the hills aren't entirely covered in wind turbines because frankly there should be enough power developed by a wind farm in and around the Capital to run the entire South Island for many years to come.
Not everyone is lucky enough to have a wind farm (or fast flowing river) to hand and have to rely on things like coal and nuclear power stations (which are, in effect, very expensive ways of boiling water) but in the UK the world's biggest offshore wind farm has just got the go ahead and should result in 300 towers being built in the waters off the east coast of England and will generate 1.8 Giga Watts (enough to power 1.6 million homes or the DeLorean from Back to the Future – either or).
Of course, hundreds of towers plonked in the harbour are likely to have an impact on fish migrations. One wag suggests they will act as FADs and attract hordes of fish to the area – that's something I think we'd all like to see.
Of course, if you're in Wellington there's no need to put these things in the water – just stick them on the hillsides instead. But there is one thing going in the drink that will have an impact and that's the proposed runway extension.
The extension will see the runway jut out into Lyall Bay and already has raised the ire of surfers who enjoy frolicking in the waves, albeit while wearing two wetsuits at once.
But any work will also affect fishing access in and around that part of Wellington's harbour and that's less than ideal, especially when the need for an extension in the first place seems to be up in the air (pun intended).
Stuff – Wellington Airport opposes plan to protect Lyall Bay surf breaks
New Atlas – World's biggest offshore wind farm gets go ahead
Working nine to five, what a way to make a living…
MPI has been struggling somewhat in the media. If it's not fishers getting upset about catch limits and industrial boats dumping fish at sea, it's farmers whose crops are infested with velvetleaf or pea weevil demanding to know how the little buggers crept in past all our biosecurity processes.
Now, MPI is in the gun for suggesting it might fire up to 50 staff in a restructure that has the unions up in arms and farmers concerned we'll see even less rigour in the security around our primary sector.
MPI has also been advertising for observers to go out on the boats but I'm sorry, if you thought you'd sign up, you've missed the deadline. Still, with pay rates that run to $700 for five days' training and $1300 for five days at sea, you'd have to suggest there are probably easier ways to make a living that don't involve heading out on a fishing boat into the winter seas to hold a crew accountable for what they bring to shore.
Meanwhile, there's still no sign of the report from the ministry's independent review into its lack of prosecutions around fish dumping exposed earlier this year. We still maintain a Commission of Inquiry is the only effective way to get to the bottom of the murky waters surrounding this mess.
TVNZ – MPI job cuts threaten biosecurity says union
RNZ – Fifty jobs on the line at MPI: 'Biosecurity could suffer'
Newshub – MPI launches review of its own investigations
LegaSea – Calls for a Commission of Inquiry