Snapper 1 survey, getting ready for the long weekend, seabed mining, vote in our poll
Snapper fishing – Your opinion matters
In 2013 there was unprecedented media coverage of the recreational snapper fishery. This highlighted problems with the fisheries management system and the need for more inclusive decision making.
A Snapper 1 management plan has been drafted by a mixed group of fishing representatives and the Ministry for Primary Industries. Now it's time to find out what you think about some of the key issues.
Please click on the Snapper 1 Questionnaire to give us your opinion before 28th October.
Your answers will be summarised alongside other feedback. A summary will be given to the Ministry, and we'll publish the results as soon as soon as possible.
We encourage you to share your ideas on what needs to be done to rebuild our snapper stocks and protect our marine environment.
More detail on the Snapper Management Plan is available here
Please help us by completing the Snapper 1 Questionnaire 
The long weekend is here – are you ready?
An extra day off, pretty good weather (sorry, may have jinxed it now) and a need to get out on the water after a pretty long stretch stuck on shore.
If that sounds like you then you're not alone as plenty of rec fishers will head out this weekend after a lengthy absence.
So you'd best make sure your kit is up to the job, whether it's life jackets that haven't perished, knives that are sharp or fuel tanks that need to be topped off.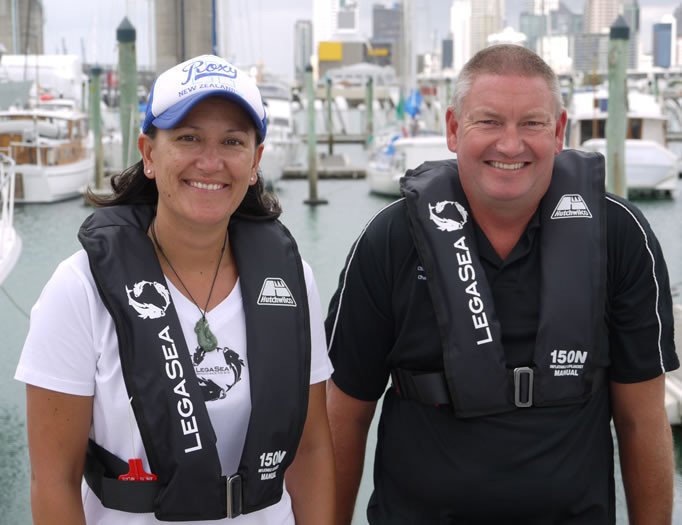 Get out there and have fun and send us your best photos of the day.
Maritime New Zealand has a great page about safer boating practices off the back of the timely Safer Boating week that's well worth a look.
And don't forget, if your life jackets are a bit out of shape (or if the kids have outgrown theirs) then have a look at the LegaSea shop. We have manual inflate vests on sale at $110 courtesy of our good friends at
Hutchwilco. So you can stay safe and support a great cause, all at the same time.
Maritime NZ – Safer Boating Week
Newshub – Fishing vessel refloated
Hakai Magazine – Making monster waves in the lab
LegaSea – Shop
Seabed mining – submission period extended
As we sent out last week's FryUp news came through that the submission period has been extended for those concerned about seabed mining, this means you can still have your say.
The good folk over at KASM – Kiwis Against Seabed Mining – have been drumming up public submissions for the EPA (Environmental Protection Agency) hearings on the matter and have a handy link to enable you to make a submission.
The proposed model allows for up to 1.6 tonnes of seabed to be dug up, sieved and hosed back into the water causing incalculable damage to the marine environment and doing goodness knows what to the sealife.
KASM hopes to get more than 10,000 submissions on the matter and is well on track to hit their target.
Help them out and let's make sure our voice is heard.
KASM- Kiwis Against Seabed Mining
Have your say – Make a submission
Can you make a difference?  Yes you can
As ever, we need your help to get our message out there to government, to MPI, and to the rest of New Zealand, that recreational fishing is more than just a way to get out of the house for the afternoon.
If you haven't already, please take our poll asking if you support a full Commission of Inquiry into fisheries management. It's still online. It only takes a couple of seconds to complete and it means we can take some real data with us when we go to see the politicians.
LegaSea – Take the poll
You can join our mailing list and stand alongside the tens of thousands of Kiwis who are starting to ask questions about why our fisheries are so poorly managed, and what are we going to do about it?
LegaSea – Join the Team
Donations are gratefully received – just click on the link below and we'll guide you through the rest. But also, Christmas is coming so why not think about shopping for your fishing mates at the store. You'll find some great products from our supporting partners and some great prices too. Whether it's sun hats, manual inflate lifejackets, something to keep you warm or a bumper sticker for the car, we've got you covered. Plus all profits go to help the cause.
LegaSea – Donate
LegaSea – Show you care. Wear the gear or grab a gift with the help of LegaSea