Ever since the news broke that officials had failed to prosecute fishers caught dumping up to 100% of their trawl catch LegaSea has been calling for an independent Commission of Inquiry into the Quota Management System (QMS) and overall fisheries management.
We need to get to find out why after 30 years of a neo-liberal experiment that commercial fishing is delivering such poor returns, marine systems are degrading, and why recreational fishing is deteriorating in many areas.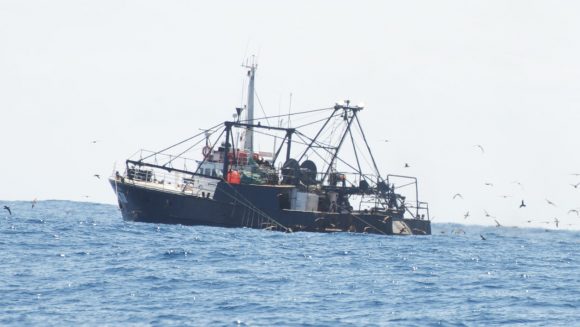 To us these are all symptoms of a dysfunctional QMS and a lack of due care for our interests, and those of future generations. Unless we get to the root causes of these issues we are unlikely to find robust solutions that will deliver abundance and productivity for our next generations.
If we rewind 30 years to when the QMS was introduced in 1986, to control a rampant, over-capitalised commercial fishing industry, a recreational fishing policy was also being developed. This policy was, in part, to allay public fears that the QMS would give quota holders total control of the fisheries. There were particular fears for the inshore fisheries, some of which had been heavily overfished.
An updated version of the draft 1986 policy was circulated in 1989 for consultation. Concerned members of the public and a keen audience of fishers appreciated the Minister's commitment to follow through on the promises made in 1986.
Colin Moyle delivered the National Policy for Marine Recreational Fisheries with the following statement, known today as Moyle's Promise – "Government's position is clear, where a species of fish is not sufficiently abundant to support both commercial and non-commercial fishing, preference will be given to non-commercial fishing".
A simple message that has since been ignored.
LegaSea wants to reignite this conversation because we believe the public of New Zealand deserve better than what is being delivered right now.
Changing fisheries policies is never easy, but the pathway has already been lit by past Ministers. All we need now is for our political representatives to stand up for your fishing interests and those of your children.
In our view, Moyle's Promise and this extract from the National Policy would be a good place to start –
National objectives:
To ensure that recreational users have access to a reasonable share of fishery resources.
To ensure that the recreational portion of the resource is shared as equitably as possible amongst recreational users.
To improve, where possible, the quality of recreational fishing.
To reduce conflict within and among fishery user groups.
To increase participation by recreational users in the management of recreational fishing.
To increase public awareness and knowledge of the marine environment and the need for conservation of fishery resources.
To improve management of recreational fisheries.
To maintain current tourist fisheries and encourage the development of new operations where appropriate.
To prevent depletion of resources in areas where local communities are dependent on the sea as a source of food.