In cyberspace we can lay claim to as many virtual friends as we like, but you soon find out who your real friends are when you hit troubled waters. And so it was for recreational fishers back in mid-2000.
In July that year the Minister of Fisheries delivered Soundings, a package of proposals that would, if given effect, condemn recreational fishers to a licence and deprive future generations of abundant fisheries. In stepped New Zealand Fishing News and Chesters Plumbing and Bathroom Centre New Lynn. They were like Superman without the cape, but with plenty of muscle and momentum.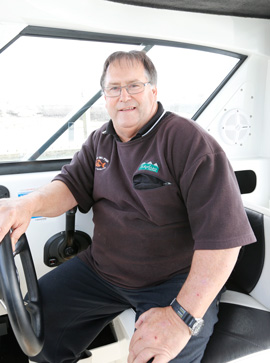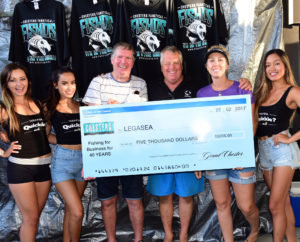 LegaSea acknowledges both New Zealand Fishing News magazine and Chesters New Lynn for their unwavering support for recreational fishing over the past two decades.
Ever since July 2000 the magazine has provided space free of charge for recreational fishers' representatives to share their views, promote campaigns, and raise public awareness about important issues. For the past 22 years Grant Chester and his New Lynn Plumbing Centre have donated thousands of dollars, making them one of the longest serving sponsors of recreational fishing interests in the country.
Soundings was the first time that officials overtly challenged the public's ability to fish within an allowance made by the Minister. In each stock the allowances are set aside from the estimated sustainable catch and the remainder is allocated as commercial quota. In Soundings, under the guise of greater certainty, the public was promised a quota, meaning recreational fishers would eventually be licenced to access the leftovers of a commercially managed fishery.
Astute recreational fishers baulked at the proposals, recognising it meant future generations would lose access to a reasonable daily catch and be bound by the fixed shares and rules of the Quota Management System. And we know how broken that system is!
After months of meetings at New Zealand Fishing News HQ over 60,000 public submissions were delivered to the Minister opposing options 1, 2 and 3 in Soundings. This was an unprecedented response to a fisheries management proposal. Submissions kept arriving after the official deadline. Eventually over 100,000 people supported the alternative called option4 developed by a dedicated taskforce led by Paul Barnes.
Around this time one official made the insightful comment, "An organised recreational fishing lobby is an oxymoron", a contradiction. It was a true statement at the time. Since then we have all borne witness to the development of the option4 team and the rise of the New Zealand Sport Fishing Council as the largest recreational representative organisation protecting public fishing interests in Aotearoa.
This collective has matured and given life to LegaSea, extending public reach and interest in marine conservation, abundant fisheries, and better fishing experiences for current and future generations.
For 22 years Chesters New Lynn has donated the auction proceeds from their Fanatical Fishos fishing contest to the local Coastguard service. In the spirit of generosity Grant Chester matches that contribution with a donation to LegaSea. This puts Chesters in the Gold Partner category for their legendary support.
The Fanatical Fishos are an amazing bunch. Every year they go fishing for two days, donate their catch to the auction and then pay ridiculous prices to buy the fish back. Friendships aside, they often outbid their mate just so they can claim his catch as their own.
Best of all, Chesters had the foresight to push the fish care message long before LegaSea's FishCare best practice guide was spawned. The quality of fish returning to the weigh station improves every year and nowadays few, if any, fish are rejected due to a lack of ice or care.
LegaSea is grateful that recreational fishing interests have enjoyed the support of New Zealand Fishing News and Chesters Plumbing and Bathroom Centre New Lynn for a combined 40 years. They are our true friends and we encourage you to help LegaSea by giving them your support.