In just two generations we have managed to pillage our crayfish stocks to such historic low levels that in many areas there are few, if any, left for locals to enjoy. Taking more than 80 per cent of the original crayfish stock size then sustaining it at that low level is inviting disaster, by altering the environment, reducing reproductive capacity, and leaving few crayfish available to satisfy customary and amateur fishing interests.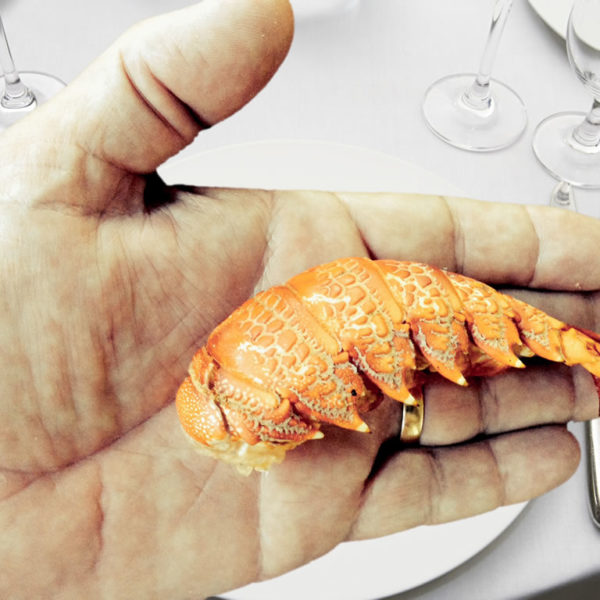 During a recent management review of five areas Fisheries New Zealand proposed catch increases in the Hawke's Bay-Wellington region, Otago and Southland. Catch reductions were suggested for Northland (-16%) and Gisborne (-13%).
Our fisheries management team responded to the FNZ proposals by the early February deadline. In our submission we said that given the lack of any credible information the Minister cannot justify increasing commercial catch levels in Wellington, Otago or Southland. Also, that the proposed catch reductions for Northland and Gisborne were not enough to halt the decline in stock levels.
The Minister of Fisheries is charged with ensuring sustainability so it just doesn't make sense for him to make a decision knowing that a stock will decline.
Instead, Stuart Nash ought to make a bold decision and cut commercial catches back so the stocks rebuild to more natural levels, then there would be plenty for everyone.
Nash also needs to remove the concession that allows commercial fishers to take crayfish smaller than the recreational minimum legal size limit. The concession applies in the Gisborne, Otago and Southland areas. We have advocated for years that no commercial catch increases ought to apply until these concessions have been removed.
Another barrier to achieving more abundant crayfish stocks is the dominance of commercial interests in decision making. In November 2019 agreement was reached to hold commercial catch rates at a reasonable level. To achieve the agreed catch rate within five years significant cuts to commercial catch levels were required in Northland and Gisborne. Our representatives were excluded from subsequent discussions between the Rock Lobster Industry Council and Ministry officials. Between them they negotiated a lower management target, one more acceptable to quota holders.
Compared to past challenges this scenario hits a new low.
The crayfish stock on the east coast of Northland is in trouble. In fact, it is looking scarily like the Hauraki Gulf and Bay of Plenty stock (CRA 2) was several years ago. Yet the short-term objective now is to maintain the stock at current levels. This will do nothing to rebuild abundance and it may not halt the current decline. The crayfish stock around Gisborne is also on a down cycle. This is not good news for people in Northland or the east coast.
With your support we have been able to invest in this process, and we will continue to provide both scientific input and feedback from locals. This is important because there is simply no justification for backroom deals, especially if it means risking the long-term sustainability of our precious crayfish stocks.
5 February 2020  CRA 1, 3, 4, 7 & 8 submission.