If diamonds are a girl's best friend then crayfish must be a diver's best friend. And no matter where you go around the country crayfish is a significant species for environmental, customary, recreational and commercial fishing interests.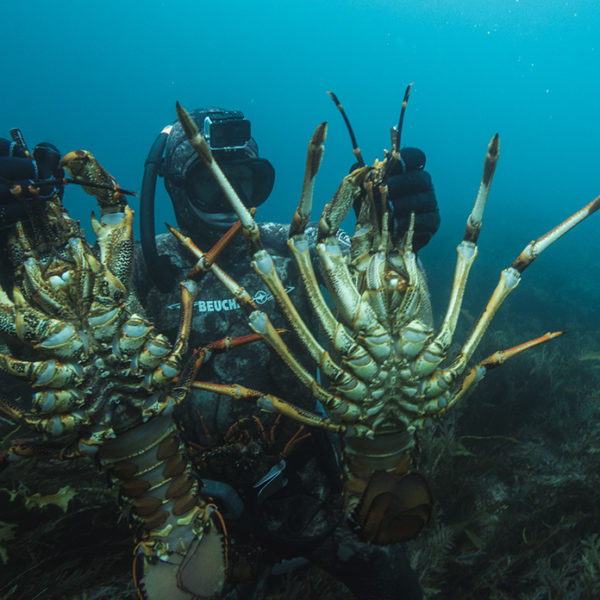 Recently our fisheries team submitted in response to proposals for the future management of crayfish in Northland, Gisborne, Hawke's Bay, Wellington, Otago and Southland. We made 15 recommendations to the Minister in the interests of both rebuilding our depleted crayfish stocks and doing more to protect existing stocks. The Minister, Stuart Nash, is due to make a decision by April.
This submission process was a prime opportunity to collaborate with other representative organisations including the New Zealand Angling & Casting Association, New Zealand Underwater Association and Spearfishing New Zealand. By working together we were able to incorporate valuable feedback into our submission.
Crayfish management
Before any new catch increases are granted Stuart Nash must revoke the concession that allows commercial fishers to take male crayfish down to 52mm tail width, smaller than the recreational minimum legal size. These concessions impact on the Gisborne, Otago and Southland fisheries, they are no longer valid and are unfair.
Affected areas
The current status of the Southland stock, extending from Slope Point, Invercargill, to Fiordland is uncertain. It used to be a very large stock and commercial catch rates are the highest in the country. The concession must be revoked before Nash grants any more catch increases.
The status of the Otago stock around the Dunedin coastline is uncertain. We submitted against any catch increases because history shows that annual commercial catches over 120 tonnes cannot be sustained for long before cuts are required.
For years the stock from Hawke's Bay to Wellington was the second largest in Aotearoa. Abundance and catches have varied over the past decade. In our view it would be risky for Stuart Nash to increase commercial catches without updated information.
From Gisborne to East Cape the fishery is declining. The catch is mostly males and the stock is estimated to be around 18% of unfished levels. Significant reductions in catch and the removal of the concession are required to rebuild crayfish abundance.
We supported the proposed 16% commercial catch reduction in Northland, although this will only hold the stock at its current state, which is close to its lowest ever level. On the east coast the abundance of male crayfish was estimated to be below 10% of its original, unfished level.
In the past crayfish were abundant and an integral species in the coastal ecosystem. It's a concern that years of large catches have depleted rock lobster abundance in many areas accessible to the public.
Irrespective of whether you treasure diamonds above crayfish, both are expensive and beyond the means of many New Zealanders.
What we need now is more precautionary management. This would give us all access to more abundant fisheries, a healthier marine environment, and better fishing for everyone.
CRA 1, 3, 4, 7 & 8.