Recent court decisions concerning waters around Motiti Island in the Bay of Plenty have surprised the recreational fishing public. The Court has essentially approved the ability for Regional Councils to control fishing under the Resource Management Act (RMA), to protect indigenous biodiversity. These decisions mean there is potential to close many fishing areas in the Territorial Sea around New Zealand, out to 12 nautical miles.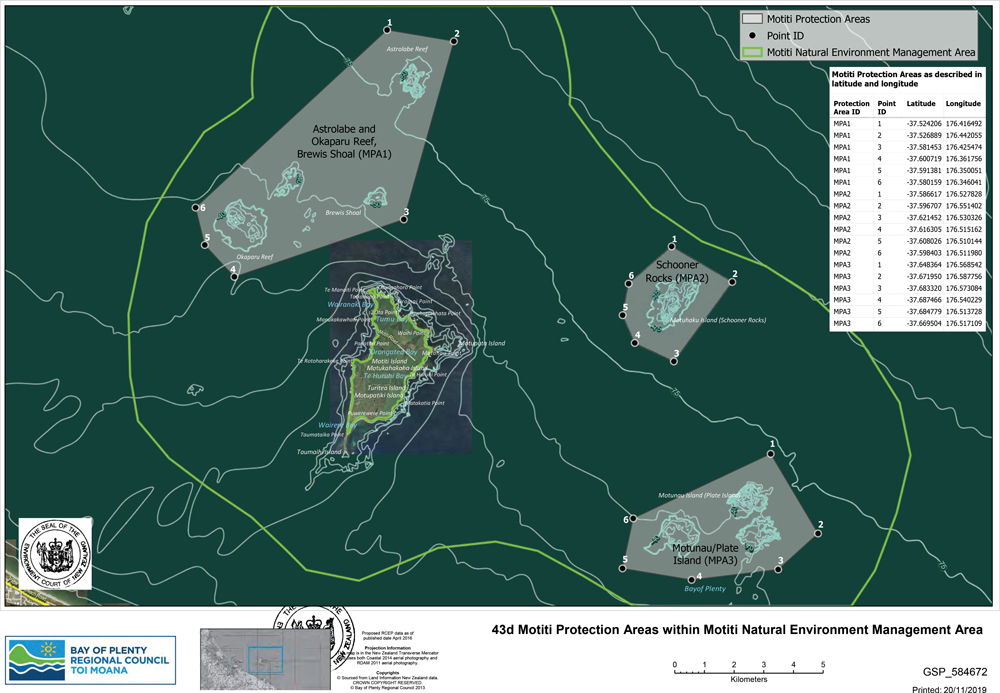 A detailed summary of these Court decisions and the actions the New Zealand Sport Fishing Council (NZSFC) is taking to protect recreational interests can be found here.
In short:
NZSFC has received legal advice that it would be futile to seek to challenge the existing court decisions concerning Motiti. NZSFC is now working with the Bay of Plenty Regional Council to monitor the situation while seeking the re-opening of areas earmarked for closure, to allow low impact fishing.
NZSFC has intervened in Environment Court cases in Northland and Taranaki which seek RMA fishing controls over large areas. NZSFC will be staunchly protecting recreational fishing interests in these areas and liaising with local members as these cases move through the Court system.
Regional Council decisions in Marlborough have endorsed benthic protection areas under the RMA, showing that RMA controls could be used to limit the impact of destructive commercial fishing practices. NZSFC considers that this is a model which could be adopted in the Northland and Taranaki regions.
Throughout this process what's being described as 'non fishing controls' to address threats to indigenous biodiversity are plainly fishing controls. Kina barrens are being advanced as a typical example of a biodiversity problem requiring intervention. The theory of kina barrens is that the lack of large snapper and crayfish allow kina to destroy kelp forests.
The current strategy of declaring marine reserves in the Regional Council plans exacerbates the problem by concentrating fishers into smaller areas, creating more kina barren potential, while establishing a series of marine reserves does nothing for the areas left open.
Biodiversity threats resulting from depleted fish stocks clearly demand a fisheries response.
We can enhance biodiversity if we reduce exploitation rates to provide for greater abundance and more larger specimens in the population. However, doubling the snapper biomass and increasing crayfish biomass tenfold will require a massive reduction in catches on the northeast coast.
The strategic approach to make this go away is to adopt a policy that rebuilds fish stocks to 50% of unfished biomass.
Otherwise there will be a steady demand for more marine protection via Regional Council Plans.
More info
The New Zealand Sport Fishing Council (NZSFC) is leading the RMA responses. More details are online at the NZSFC website RMA page here.