A report to the international Sea Around Us project in 2016 found New Zealand dumped an estimated 14 million tonnes of fish between 1950 and 2010. That's enough fish to feed New Zealand for 125 years. While much of the dumping occurred in the deep water fisheries, it is still occurring in the inshore fisheries due to systemic failings.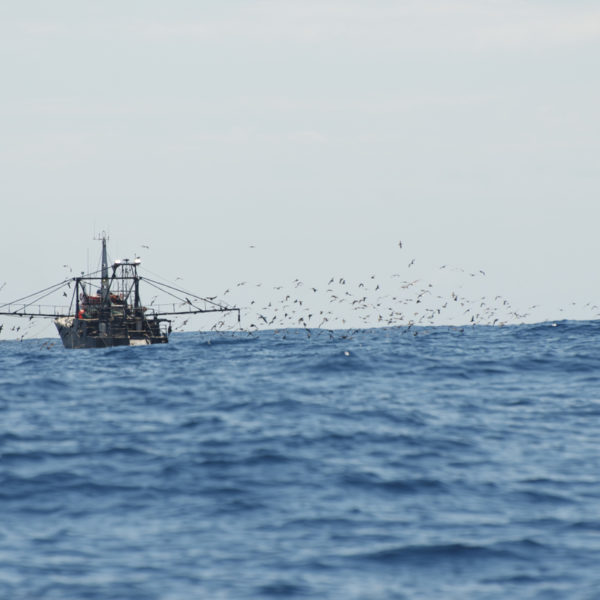 LegaSea says the Government cannot continue to ignore the calls for using onboard cameras to monitor bycatch and dumping from commercial fishing vessels when there are solutions available now.
LegaSea and the New Zealand Sport Fishing Council have released a plan that enables independent validation of commercial catches and protects vulnerable seabirds and mammals.
LegaSea spokesperson Sam Woolford says the Rescue Fish policy addresses a raft of issues related to the Quota Management System (QMS), not just dumping and the killing of protected species.
"The Rescue Fish policy means zero discards of bycatch and protected species. All catches from commercial boats will need to be landed. Having electronic monitoring in the form of cameras and vessel tracking will incentivise honest self-reporting, which has been a problem in the past in some fisheries.
"The real problem is the QMS, which is driving perverse behaviour because it is a single species system. It doesn't take into account the mixed fisheries where trawling occurs and that fishers cannot access sufficient quota to cover expected catch," says Mr Woolford.
The New Zealand Sport Fishing Council President Bob Gutsell says it is distressing for their members when they come across trails of dead fish floating in the ocean.
"The QMS does not incentivise people to do the right thing. Using indiscriminate fishing methods in waters where there are multiple species doesn't make sense. Dumping, bycatch and the ongoing resistance to installing cameras on commercial boats all point to the fact that the QMS is no longer fit for purpose. It needs to go and be replaced with a more dynamic regime," says Mr Gutsell.
To address any cost issues the Rescue Fish policy proposes the Government own and control the monitoring equipment. There will also be a ban on trawling and dredging in waters within 12 nautical miles of the coast or 200 metres deep, whichever is furthest from the coast.
LegaSea and the NZ Sport Fishing Council are calling on the Government to start a work programme to map out the reforms. The Rescue Fish policy was presented to the Prime Minister, the Minister of Fisheries and other Government Ministers in April.
Please sign the petition in support of positive change so we can all enjoy more fish in the water and a healthier marine environment.
Rescue Fish
Rescue Fish policy summary.
Rescue Fish policy – full document.
Please sign the Rescue Fish petition here.