A voluntary ban has been put in place to stop all take of scallops from Opito Bay on the eastern side of the Coromandel Peninsula. The Opito Bay community is asking the public to respect the ban over the summer of 2020-21. Signs have been installed at local boat ramps and information is available at selected Coromandel outlets and fishing clubs.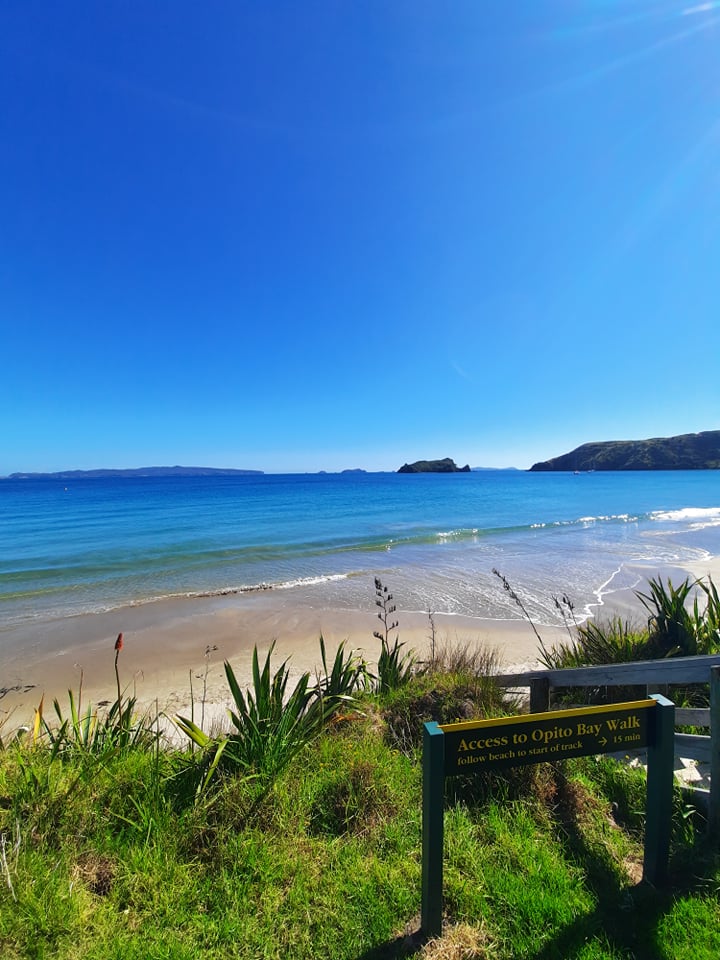 The voluntary ban is supported by mana whenua of the eastern Coromandel. Ngāti Hei has declared a rāhui, so no permits will be issued for the customary harvest of scallops while the ban applies.
Locals are hopeful that visitors, commercial interests and Fisheries New Zealand will support the voluntary ban on scallop harvesting from Opito Bay.
There are growing concerns that something drastic must be done before scallops disappear from Opito Bay and the surrounding coastline.
No official survey of the Coromandel scallops beds has occurred since 2012. Fisheries New Zealand recently indicated it may propose a scallop survey in mid-2021.
Given the uncertainty around any official research and urgent need to address existing depletion, the local community has taken matters into their own hands.
The Opito Bay Ratepayers Association has worked with a range of organisations to develop a restoration plan. This plan includes a voluntary ban on scallop harvesting and a dive survey to determine scallop numbers. Dive Zone Whitianga are donating time and resources to complete the survey. Results from the research are due in early 2021.
The Ratepayers Association has raised over $25,000 to contribute to the costs of the project. The New Zealand Sport Fishing Council and local clubs have donated time, resources and their expertise to develop the restoration and enhancement plan. LegaSea and its Platinum Partner sponsor Whitehaven Wines have started a fundraising effort, donating part of the proceeds from the sale of Kōparepare wine to the scallop enhancement programme.
A letter outlining the community's concerns was sent to David Parker, the new Minister of Oceans and Fisheries, in December 2020. A second letter was sent in January. Signatories to the letter included Ngāti Hei, the Opito Bay Ratepayers Association, the Mercury Bay Sport Fishing Club, Tairua-Pauanui Sport Fishing Club, Whangamata Ocean Sports Club, New Zealand Underwater Association and Spearfishing NZ, the New Zealand Sport Fishing Council and LegaSea.