Westies are a special bunch. Westie tradies are even more special. For the past 31 years the Fanatical Fishos fishing competition for plumbers has raised funds for Coastguard and recreational fishing. This year LegaSea is pleased to report that we have received $6000 from Grant Chester of Chesters Plumbing and Bathroom Centre New Lynn, Auckland.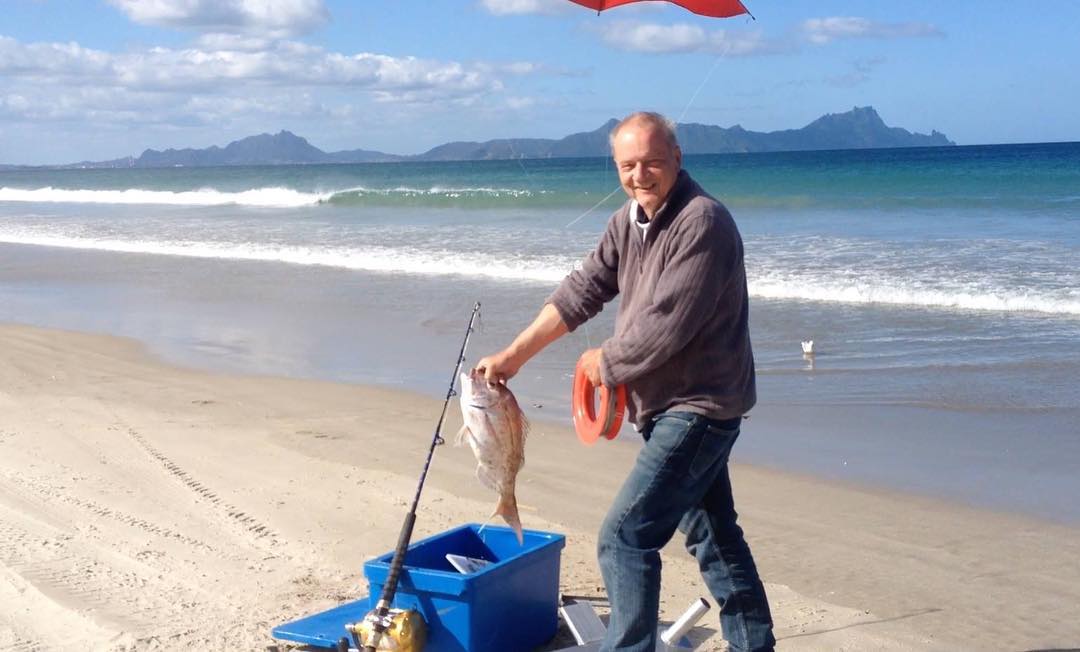 This year was the first without Paul Barnes as the weighmaster. His passing in late 2020 left many of us wondering how the Fishos day would go. With the help of his family, the weigh-in and judging was a sun shining success.
Each year plumbers and their crews compete hard for two days seeking that one fish that will win the grand prize for the best presented fish. All fish are sold at auction with people paying generously to buy back their own fish or someone's catch. This year the returns were impressive. The fish were in prime condition, having been kept in salt ice since capture so they were worth every dollar paid at auction.
All funds raised during the auction is given to the local Manukau Coastguard. Grant Chester matches that donation with a generous contribution to LegaSea. The $6000 given to LegaSea will help sustain current workstreams and generate resources for our next projects.
Recently the LegaSea team has been supporting several rāhui. There is a voluntary ban on scallop harvesting in Opito Bay in the eastern Coromandel. Around Waiheke the rāhui means no harvesting of scallops, mussels, crayfish and pāua. Ngāti Hei has applied for a formal scallop closure around Opito Bay and Ngāti Pāoa has applied for a 2-year temporary closure around Waiheke. Ministerial approval for both closures has been sought.
The Opito Bay community is working with Ngāti Hei to ensure the enhancement of scallops around the eastern coast of Coromandel. A citizen science survey has been commissioned and results are expected in April. The Opito Bay Ratepayers Association and New Zealand Sport Fishing Council are contributing to the research as it will serve as a useful baseline for future assessments.
On Waiheke, the community is rallying support for Ngāti Pāoa and their endeavours to conserve shellfish numbers so there is plenty for everyone in the future.
LegaSea is keen to see these community efforts flourish as conservation needs the support of locals.
On the flip side, each new community initiative is an indicator that current management is not working for local interests.
The official line is that under the Quota Management System the majority of fish stocks are "sustainable". This is justified on the basis that each stock management area is massive, stretching from the intertidal zone out to 200 nautical miles off the coast.
Our reality is that we care about the abundance of fish inshore because these are the fish that help to feed our people in times of hardship. They are the fish that we share with our whanau, friends and neighbours. These are the fish that contribute to our social, economic and cultural wellbeing.
Petition
More conservative management of our fisheries resources and more abundant fish stocks are all elements of our Rescue Fish policy. Successful implementation of the policy requires a strong show of public support for change. Please encourage your whanau, friends and colleagues to sign the petition at rescuefish/petition.