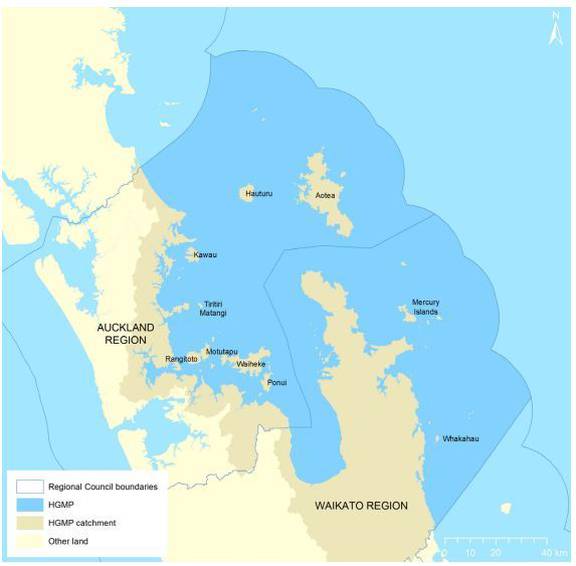 The Hauraki Gulf is a biodiversity hot spot. It's also in trouble, with well-documented declines in fish abundance and unrelenting run-off from urban centres and rural land.
Support is growing for more comprehensive protection of the Hauraki Gulf Marine Park. This includes higher protection for marine biodiversity, by banning destructive bottom contact fishing methods such as trawling and scallop dredging from the entire Park.
If we want to better protect our seabirds and mammals we must also prohibit the purse seining of bait fish from inshore waters.
It makes sense to establish a separate management area for Hauraki Gulf Marine Park so reasonable catch limits for fish can be set and enforced. After all, it is unreasonable to expect the Minister to manage fisheries in the Park by setting a Total Allowable Catch across vast areas.
For example, the management area for John dory, tarakihi, hāpuku and gurnard stretches from south Waikato on the west coast, up around North Cape and almost down to East Cape.
There is no escape. New legislation will be required to successfully apply manageable catch limits specific to each fish species within the Gulf, while conserving the features that make our islands special places to visit.
There are precedents to splitting management areas. We can learn from the past experiences when new legislation was enacted to create separate management areas and governance structures applying to Fiordland (2005) and Kaikōura (2014).
The New Zealand Sport Fishing Council and LegaSea are now collaborating with a range of organisations and experienced people to look at potential solutions for the Hauraki Gulf Marine Park.
The Government's Revitalising the Gulf Plan released in June is a small step towards providing for change. We fear this may not be enough to address 21 years of laissez faire management by officials. Greater action is required.
The groups forming an alliance to provide an alternative pathway forward will soon emerge with positive ideas and solid plans. If you care about the future of the Gulf please stand by for your opportunity to support a thriving, more abundant Hauraki Gulf Marine Park.