The Kai Ika Project, a kaupapa which shares previously unwanted fish heads and frames with appreciative Auckland communities, is marking a major milestone this week.
Since starting in 2016,
the Kai Ika Project
has now recovered and donated more than
250,000 kgs
of kai moana via Papatūānuku Kōkiri Marae and other distribution outlets. None of this would be possible without the staunch and unwavering support of our generous partners, sponsors, grant providers and the public.
The kai moana is distributed to families and community groups throughout Auckland who value these fish parts. Even the offal is used in the marae gardens as fertiliser to grow kumara which is then shared with the community.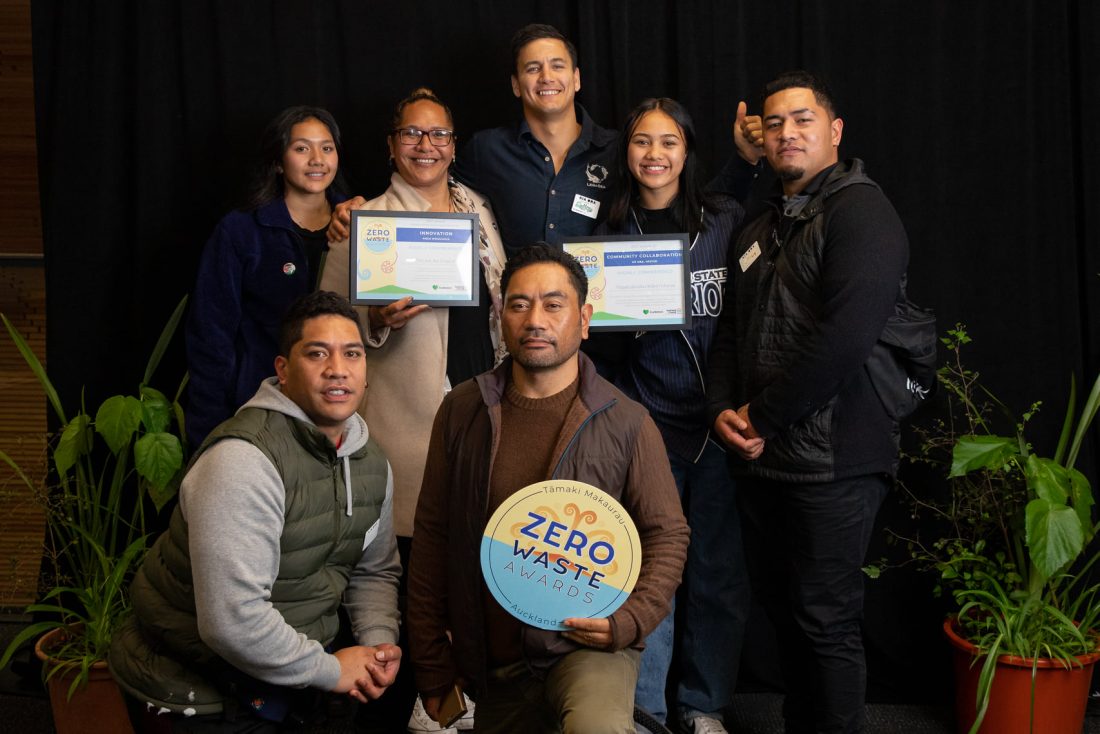 To mark the milestone, Her Excellency, The Governor General, Dame Cindy Kiro attended a ceremony at the Papatūānuku Kōkiri Marae on Thursday
Lionel Hotene from Papatūānuku Kōkiri Marae said: "When we started this conversation six years ago, we couldn't believe anyone would be throwing away this rangatira kai [chiefly food]. We never dreamed we would reach this milestone and be able to support so many whanau by sharing this healthy delicacy straight into the cooking pots of our people."
"For many, the people, the land and the oceans are inextricably entwined. If one is sick then all are sick. It's not enough to tell people they should do things differently, we are trying to lead by example, The Kai Ika Project is our attempt to be proactive and minimise waste streams," said Hotene.
LegaSea Programme Lead Sam Woolford said: "With natural resources dwindling, we want our children to be able to go fishing and share kaimona with their families. This 250,000kg shows that small changes en masse can have a meaningful impact.  We're really proud of the partnerships which have been established and that we can more reliably offer food for South Auckland families. Incredibly, now, we are even able to offer jobs to those gathering and processing the fish parts."
OBC Commodore, Phil Allen said: "We are proud to be one of the many hands that have supported this project. Valuing all parts of the fish makes a sizable difference to cutting down on waste and respecting this amazing resource.
Dr Peter Longdill from Sanford, a partner in The Kai Ika project, says that his company is so proud to be contributing.  "We are focused on sustainable seafood at Sanford.  To us that means utilising the whole of each fish that we land.  It also means helping people in our communities, and working with the Kai Ika team has been a great way to do that.  It's an honour to be part of it.
Royal Wolf regional manager Graham Allison says: "Royal Wolf has been proud to host The Kai Ika Project since it started six years ago. The milestone reached this week shows communities that revere the whole fish are making a real difference and leading the way by showing everyone how we can better minimise waste."
Moana representative Ray Kearns said: ""We are proud to be a partner of Kai Ika, which aligns with our aims to provide a high quality food source. It's a valuable project and its growth clearly demonstrates the benefits, including jobs and providing food for communities, of maximising utilisation."
You can learn more about the Kai Ika Project and how to get involved
here
.