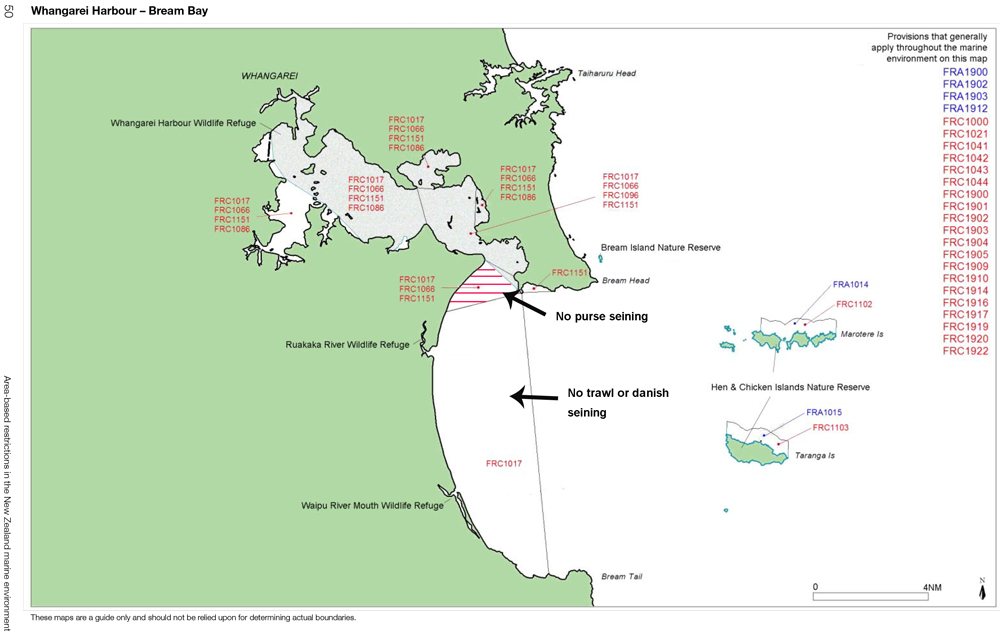 There is a small area at the north end of Bream Bay that prohibits purse seine nets. This area runs from Busby Head at the Whangarei Harbour entrance to about half way between Marsden Point and the Ruakaka River mouth.
Trawl and Danish seine nets are excluded from a much larger area in the inner Bream Bay. These areas are marked on the map below and to the right.
Here is a larger version of the map to the right showing purse seine, trawl and danish seine restrictions off Whangarei.
CAUTION: These details are dated. For the most updated information please contact Fisheries New Zealand directly.