In late September the Ministry for Primary Industries asked for public feedback on the health of the crayfish stock in the Gisborne area, officially referred to as CRA 3.
There are mixed views on the stock status. Commercial interests, the Ministry, and scientists all advocate the fishery is in fine fettle. Meanwhile, for people around Gisborne seeking to catch a couple of crayfish there are few legal-sized crays available, so their view of the fishery is much different.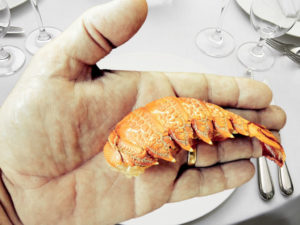 LegaSea responded to MPI's call and worked with a range of local fishers to develop a submission. A joint crayfish submission by the Gisborne Tatapouri Sports Fishing Club and New Zealand Sport Fishing Council-LegaSea teams was submitted on October 21st. This submission recommended that MPI:
1. Remove the concession enabling the commercial harvest of crayfish smaller than the Minimum Legal Size.
2. Stop the use of Management Procedures based on Commercial catch data; and
3. Initiate a full review of rock lobster management in Aotearoa.
We look forward to receiving feedback from the Ministry on how they intend to rebuild the CRA3 fishery to an abundant state for everyone to enjoy.
Background to current issues 
In 1993-94 there were major concerns for the health of the CRA 3 fishery. It had been depleted to such a low level that major cuts were required to the Total Allowable Commercial Catch (TACC).
The Minister cut the TACC from 331 tonnes to 164 tonnes in an effort to rebuild the stock for the benefit of the Gisborne and wider East Coast community.
To mitigate the impact of the reductions on commercial fishermen the Minister also created a temporary concession that would allow commercial fishers to take male crayfish 2mm under the minimum legal size for several months of the year.
While 2mm might not sound like much, when it comes to crayfish it has proven to be the difference between those who get to harvest crayfish for export, and the public who go home empty-handed with no prospect of being able to afford to buy a crayfish for that special family occasion.
It is unreasonable that over 20 years later this "temporary" concession is still in place despite research showing that CRA 3 has some of the poorest size ranges in the country. In a recent survey, it was found that 90% of male crays measured had a tail width of 59mm or less.
Many crayfish stocks in New Zealand are suffering from similar mismanagement. Recently the Hauraki Gulf area of CRA 2, the fishery between Pakiri and East Cape, was described as functionally extinct.
A full review of crayfish management is necessary to ensure that we don't deplete our stocks past the point of no return, let's hope we haven't already. Crayfish are a natural treasure and need to be treated as such.
So how healthy is CRA 3?
There are tales of abundant crayfish from when the Europeans were first settling in New Zealand. Those historians spoke of how Maori would jump feet first into the water and there were so many crayfish that they would find them just with their feet. Crayfish were then scooped up with a small flax net. Now that is the kind of fishery that we need to be working towards, for us and our future generations.