In just two years the Kai Ika project in Auckland has gone from being a simple exchange of food and cultures, to a full-on waste minimisation effort that has seen over 22,000 kilos of unwanted fish parts repurposed as nutritious kai and organic fertiliser. It is so successful that people and organisations from around Aotearoa are lining up to get on board. LegaSea is celebrating because Kai Ika is utilisation and conservation at its finest. And it's a winner.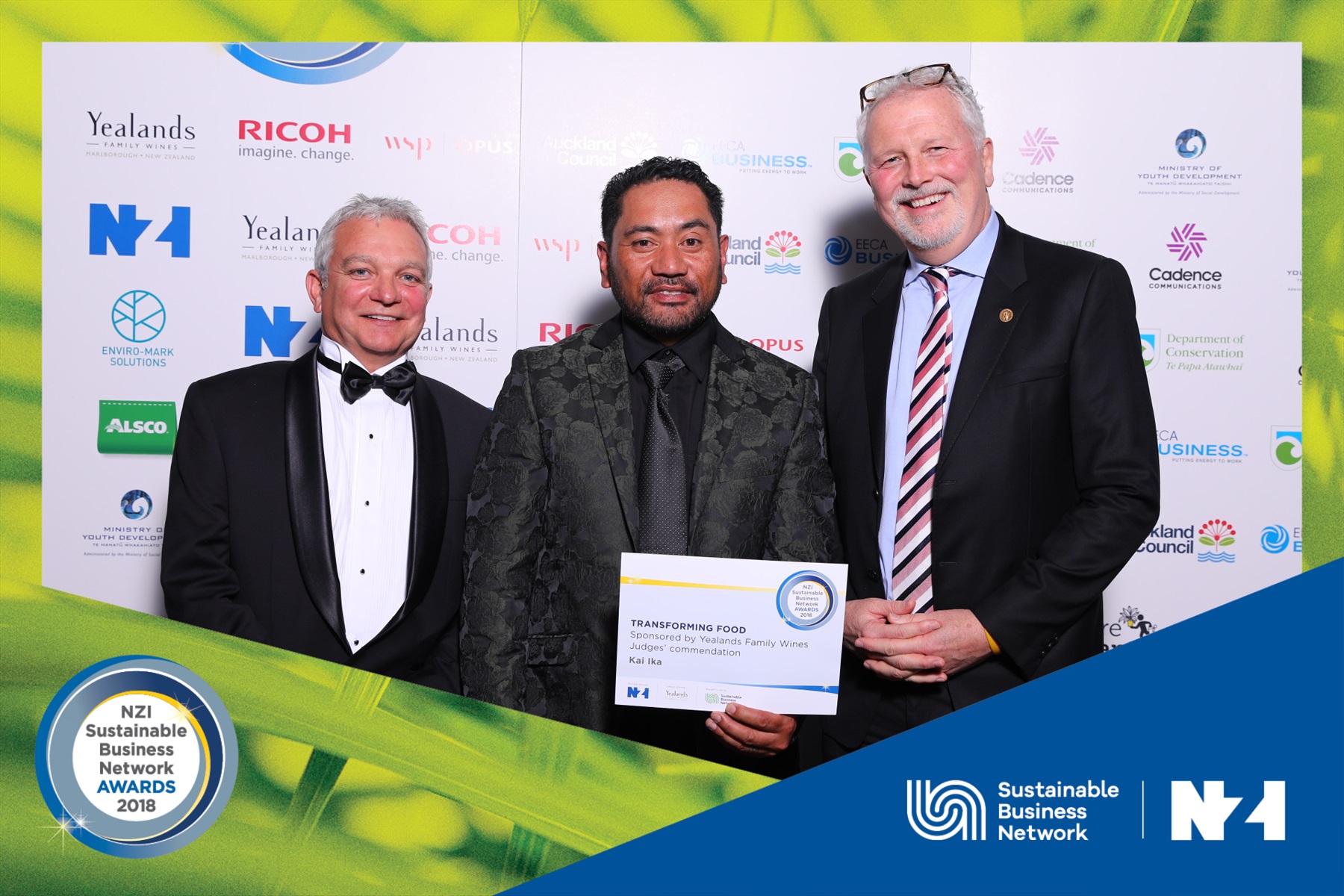 In October Kai Ika was nominated as a finalist in the Transforming Food category of the NZI Sustainable Business Network Awards 2018. At the Awards dinner on November 22nd Kai Ika received a commendation award and everyone involved are stoked.
In 2016 LegaSea worked with the Outboard Boating Club of Auckland and Papatuanuku Kokiri Marae in Mangere to develop a programme to better use leftover fish parts after club members had removed the fillets. Those parts were destined for the landfill, one skip full at a time.
The OBC now collects and sorts the heads, frames and offal then Marae volunteers pick up and distribute the food to an appreciative South Auckland community. Some of the heads and frames are smoked prior to distribution. Other parts are frozen and used to make a rich fish stock, the basis for many delicious recipes.
The offal is separated and used as organic fertiliser in the Marae's community gardens where locals are encouraged to learn gardening and how to grow vegetables. Over 80,000 kumara and other veges have been grown and shared with local families, community and church groups.
Papatuanuku work with their community on the basis that food is medicine and they welcome the generosity of OBC members in sharing their unwanted fish parts. OBC are pleased to be minimising their waste. LegaSea is grateful to the sponsors who have trusted our team to work with these community groups to maximise utilisation of every fish caught. This process is helping to conserve fish in the sea while bringing people together under the banner of mutual respect.
Kai Ika is evidence of how a simple adjustment in people's behaviour can have a positive impact on many families and the environment. It is also building unity through humility and generosity. Kia kaha to all involved.
Do you have unwanted fish to share?
If you have unwanted fish heads or frames, please don't waste them. Put them on ice, download the Free Fish Heads app or go online to find someone local who will gladly take them. www.freefishheads.co.nz