The clear, calm waters of Opito Bay hide the stark reality that very few scallops survive on the eastern side of the Coromandel Peninsula.
Once prolific scallop beds are so few and far between we now have an untenable situation.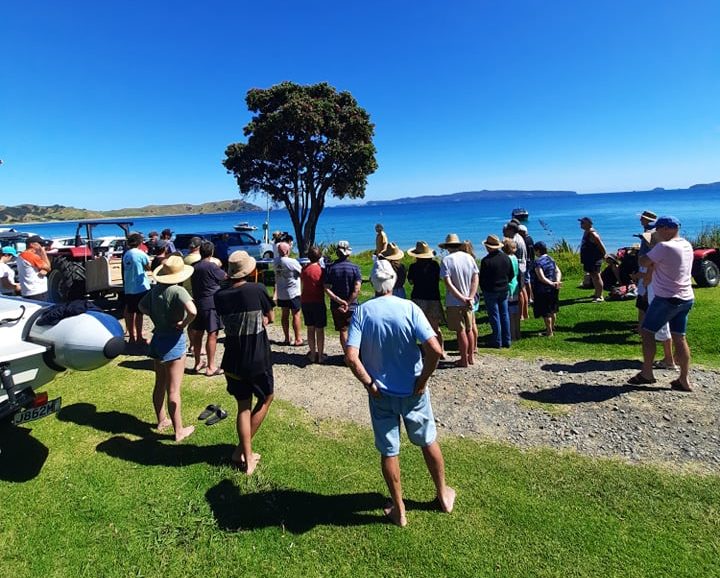 LegaSea has received multiple reports of commercial interests prospecting on the western side of Coromandel, dragging the Victorian Box Dredge around in the hope of chancing upon some scallops. This isn't management. This is a travesty of environmental destruction.
The good news is that the community is awakening to the scallop demise and taking action.
A voluntary ban on all take of scallops from Opito Bay is in place now. The ban will apply over the summer of 2020-21. Recreational fishers are being urged to support this initiative.
Ngāti Hei have announced a rāhui so will not be issuing permits to gather scallops for customary purposes from Opito Bay. The rāhui will remain until a more formal process is established.
Signage has been placed around the eastern Coromandel to encourage support for the Opito Bay ban.
The community is hopeful that commercial interests will get on board with this initiative and agree to leave Opito Bay scallops alone this summer. Talks are ongoing.
LegaSea is concerned the demise of scallops is due to years of mismanagement. Catch limits have never constrained catches or limited effort. Since 2014 catch has averaged only 44 percent of the Total Allowable Commercial Catch, so with no effort controls there is no constraint on how much dredging occurs every year.
Unconstrained dredging causes undue environmental damage, depleting scallops as well as crabs, crustaceans, shellfish and other seabed organisms.
These problems are not unique to the Coromandel scallop fishery. The major damage occurs when commercial catch limits remain artificially high, and dredging continues while the numbers of available scallops are declining.
Scallop beds in the Marlborough Sounds, Tasman and Golden Bays and the Kaipara Harbour have all failed to regenerate after years of exploitation and unconstrained harvest.