In January 2021, LegaSea Hawke's Bay and the Napier Port team announced a second artificial reef has been constructed, located off Napier's coastline at the 'Gwen B' shipwreck site.
This second artificial reef follows on from the construction of a first larger artificial reef created last year, near Pania Reef with over 8000 cubic metres of natural limestone boulders. The two reefs are the successful outcome of an ongoing partnership between Napier Port and LegaSea Hawke's Bay. The collective aim is to increase fish populations in the area.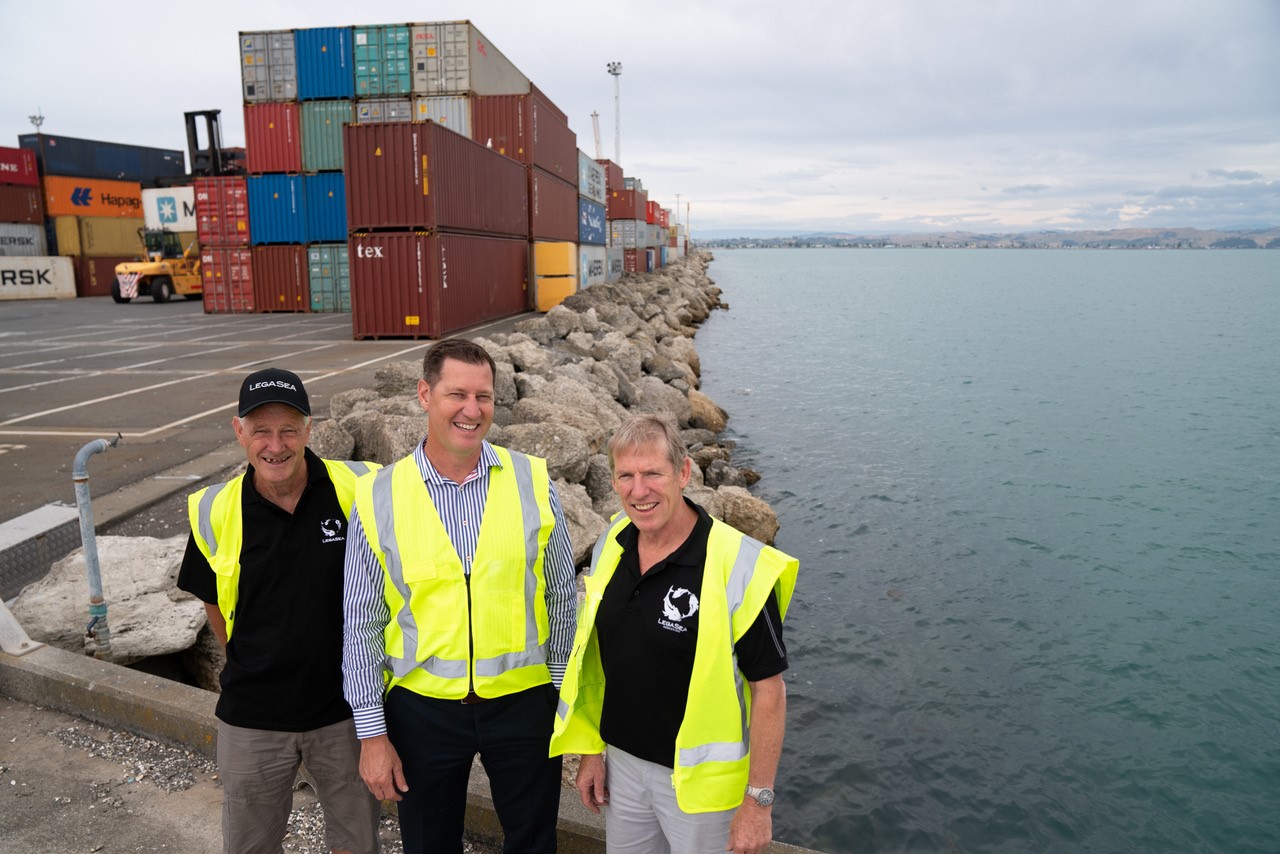 The Gwen B reef was created in a single day on 29 January 2021 with 750 cubic metres of limestone carried over to the Gwen B site on a barge. The limestone is recycled from the port's old revetment wall which was dismantled to make way for a new wharf, as part of their 6 Wharf project. 
Brian Firman, spokesperson for LegaSea Hawke's Bay, states, "The artificial reef system will provide habitats for a variety of marine life and will eventually enhance recreational fishing and diving opportunities around Napier."
An artificial reef is a human-made underwater structure built to promote marine life and biodiversity, and to prevent erosion. The natural limestone boulders are ideal for artificial reef creation as they mimic natural reef systems, therefore encouraging reef organism settlement. 
In early January, Napier Port Chief Executive Todd Dawson says, "This project represents a unique balance of environmental, cultural and economic successes, and given the new reef will help to replenish our fisheries we see it as a gift to the wider Hawke's Bay community that will keep on giving for years to come."
LegaSea Hawke's Bay is a key member of the Fisheries Liaison Group overseeing the 6 Wharf project and the establishment of several artificial reefs in the waters off Napier.