Tribute by Tony Orman
The recent passing of Lloyd Hanson will be felt far and wide. An estimated 500 people attended his funeral in Blenheim, reflecting his influence in many outdoor related causes and the high esteem of the man.
Lloyd loved being in the great outdoors, whether it was saltwater or trout fishing, or scouring the South Island hill country for deer and pigs.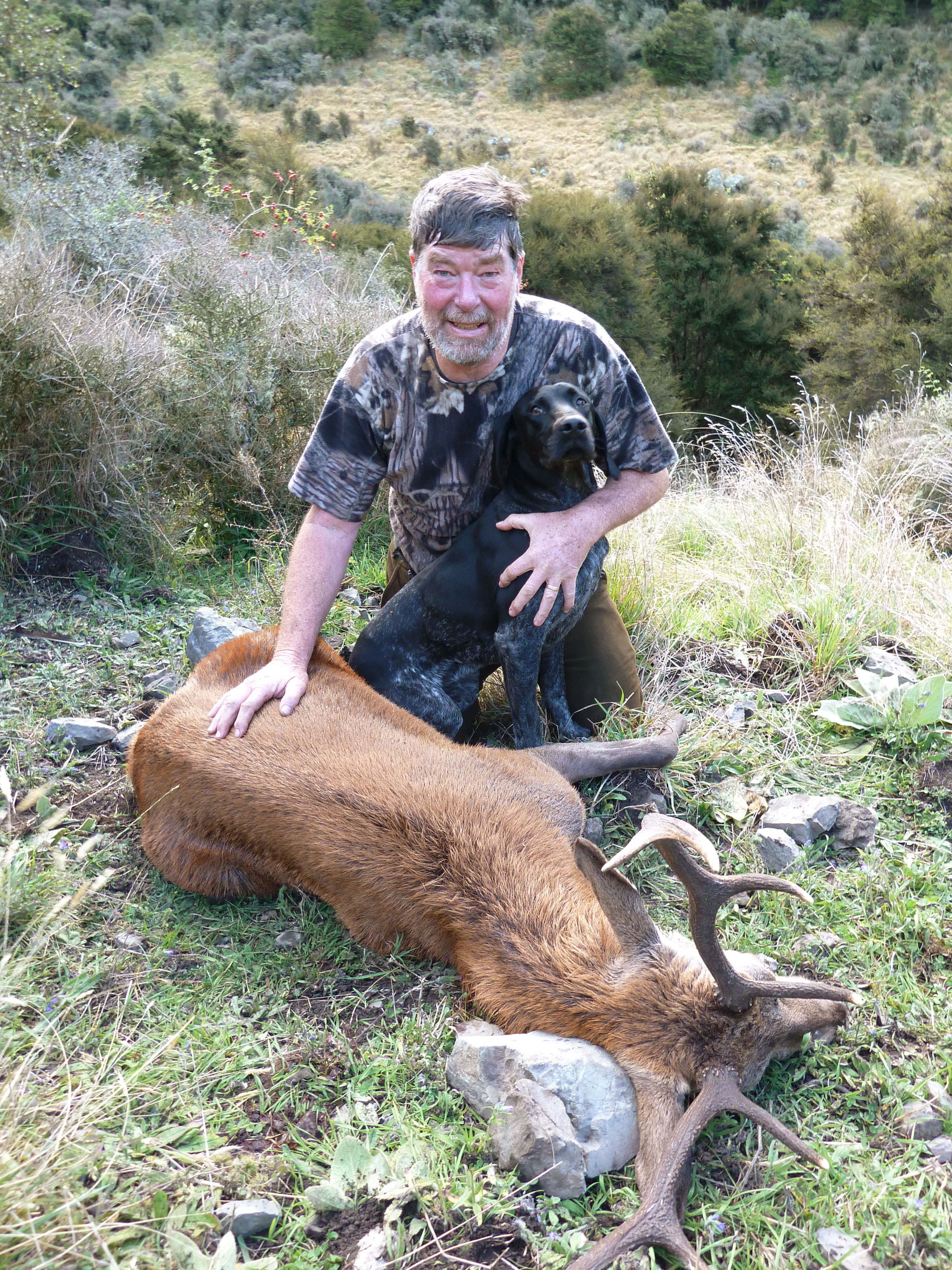 He returned his love for the outdoors by serving in a various positions – as President of the Marlborough Recreational Fishers Association, as a councillor on the Marlborough Acclimatisation Society, the predecessor to today's Fish and Game councils, as Secretary for the Marlborough NZ Deerstalkers Association and as an active volunteer in Search & Rescue.
It was his concerns for his fellow man and the outdoor environment that powered Lloyd to be such a strong advocate. He stood tall for many years striving to protect the Marlborough Sounds marine environment, for fair rules around blue cod fishing, to maintain public access to New Zealand's fisheries and hunting, and to protect native flora and fauna by eradicating the use of 1080.
Lloyd's generosity was reflected in his extreme willingness to give to others. He developed his love of the outdoors early, with his grandfather "Granty" teaching him hunting safety. As he matured into an adult hunter he returned the gift, encouraging youngsters into the outdoors.
His father Ken taught Lloyd gold panning and how to fish, which he revelled in.
Lloyd Hanson, born 30 August 1951, was the younger son of Ken and Jean Hanson of Renwick. Lloyd grew up in Renwick, so Blenheim has been the base for many of his outdoor adventures.
Lloyd's ultimate legacy is his family. His passing means he leaves behind his beloved wife Eileen, two daughters Corinne and Aimee, along with four much loved step-children and 13 grandchildren. He was never prouder than when he was talking of his family.