Fishing on the west coast is not for the faint-hearted and future prospects are about to change for many people. There are some disturbing aspects to the recent joint proposal by Sanford, Moana fisheries and WWF-New Zealand to protect Maui dolphin on the west coast of the North Island.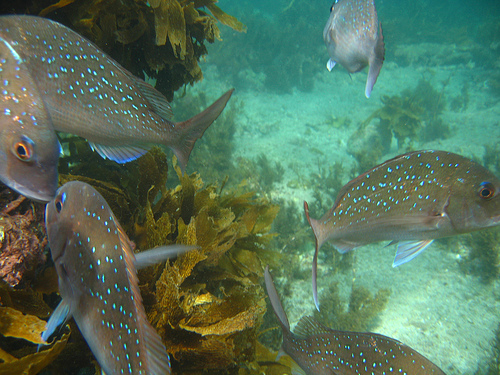 We all agree on the need to protect our taonga, our endangered Maui. Our concern is based on the proposal's small print in which Sanford and Moana will agree to amended set net rules between New Plymouth and Cape Egmont "but only if the Government releases snapper 8 quota".
So, the price we are collectively being asked to pay for protecting endangered marine mammals on a 25-mile stretch of coast is to give away more snapper catching rights for the whole west coast, from North Cape to Wellington, in perpetuity. How can that be right?
For Sanford that could be a handout in the millions. A pretty handy return when the real cost of change falls squarely onto the small-scale fishermen who would be banned from fishing their local waters. Once these enterprises are gone there will be few barriers to stop the corporates mopping up the leftover catching rights on the west coast.
It is a matter of public interest that Sanford already own 60% of the west coast snapper quota. They will also be one of the first to benefit from any quota increase. Early estimates show Sanford could easily end up holding 75% of all snapper quota rights on the west coast. It is hard to see why Moana would support such aggregation of quota, unless there is more on offer than what is visible.
The real quandary is the loss of fishing livelihoods. When this issue was last considered in 2012 officials advised around eight commercial set net vessels had operated in the New Plymouth to Cape Egmont area in the previous three years.
In our recent submission we talked a lot about the small-scale fleet as they play an important role in our communities, and these individuals form a highly valued profession. We emphasised the need to treat these people with respect when area closure decisions were being considered. A compensation package and transitional support must be provided if these small time operators eventually lose their livelihood.
Conversely, no compensation would be due to quota holders such as Sanford and Moana because they can easily continue to fish outside of the proposed closure areas, or transfer catch to someone who can fish it.
From our perspective it's a dying shame that dolphins and peoples' livelihoods are being used as currency for the ultimate prize for commercial investors – more snapper quota and fewer smaller operators.