Support for more protection of treasured Hauraki Gulf Marine Park waters continues to grow, so it's interesting that recent Government proposals to increase no-fishing areas do not necessarily mean more fish in the water.
In September 2022, the Department of Conservation asked for public feedback on a range of proposals, presenting 12 High Protection Areas (no recreational fishing), two seafloor protection areas, and two marine reserve extensions in the Marine Park. These proposals are a part of the government's Revitalising the Gulf strategy aimed at increasing the health of the Marine Park.
Increased biodiversity of marine species does not come from shifting destructive fishing methods from some areas, such as High Protection Areas, into the rest of the available space in the Marine Park. More protection in the Government's eyes amounts to 17.6% of the Hauraki Gulf Marine Park becoming'protected', up from the current 6.6% protection from marine reserves and cable zones. This is protection in name only.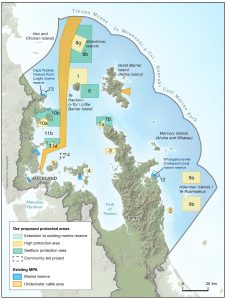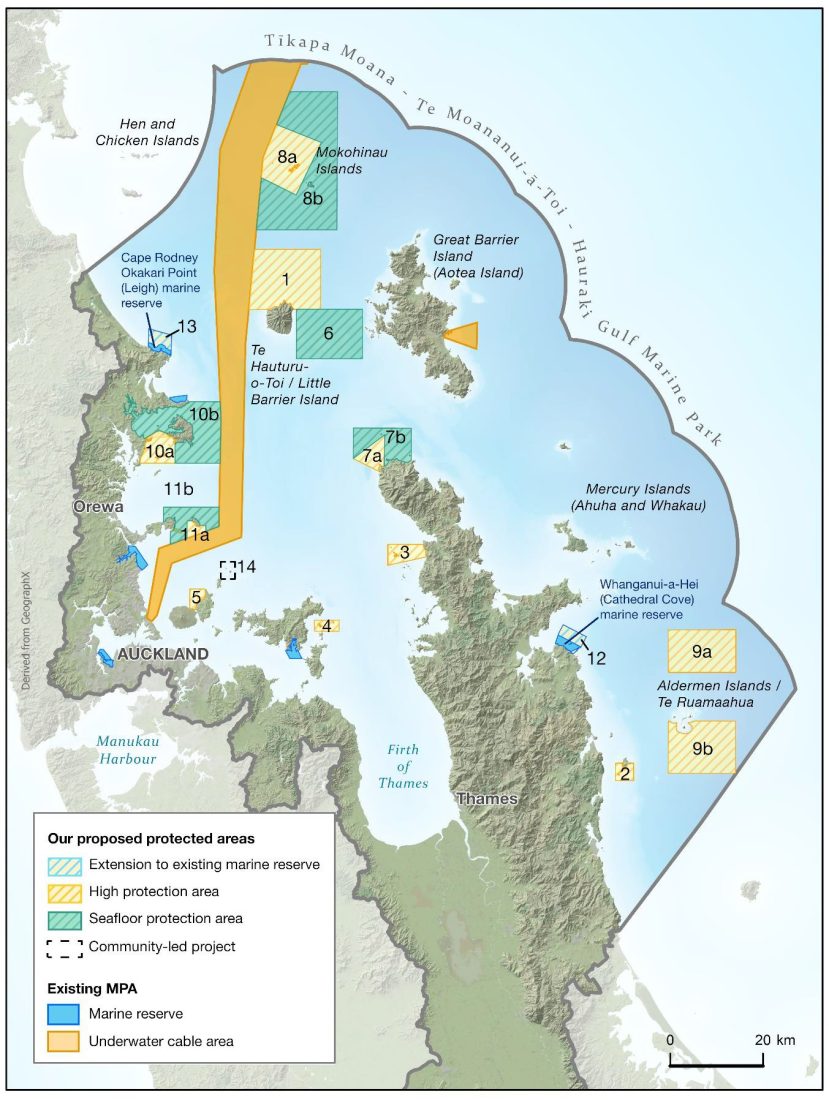 This plan does not take meaningful steps to address the root causes of environmental damage and reduced biodiversity in the Hauraki Gulf Marine Park. The most effective response is 100% seafloor protection. This starts with removing mobile bottom-contact fishing methods from the Hauraki Gulf Marine Park – bottom trawling, scallop dredging and Danish seining.
Currently, under the Hauraki Gulf Fisheries Plan, which is another part of the Government Revitalising the Gulf strategy, bottom trawling and commercial scallop dredging are allowed to continue.
Implementing more no-fishing zones is meaningless if destructive damage goes on unabated. The Government is not being ambitious enough with its Revitalising the Gulf strategy.
The Hauraki Gulf Marine Park could be thriving if seafloor-damaging activities such as bottom trawling, dredging, and Danish seining were removed from the Park. Whether it is through marine protection proposals, or through the Hauraki Gulf Alliance, we're committed to advocating for the removal of bottom trawling and scallop dredging from the Marine Park, and NZ inshore waters. After all, more fish in the water benefits everybody.