Look out. Caulerpa may be coming to a bay near you this summer. It's an invasive seaweed species that may stop you from fishing or anchoring in your favourite place. Underwater it looks like a green carpet of kikuyu grass and it's already infesting the seabed in some areas at Aotea Great Barrier Island, Kawau Island and Bay of Islands.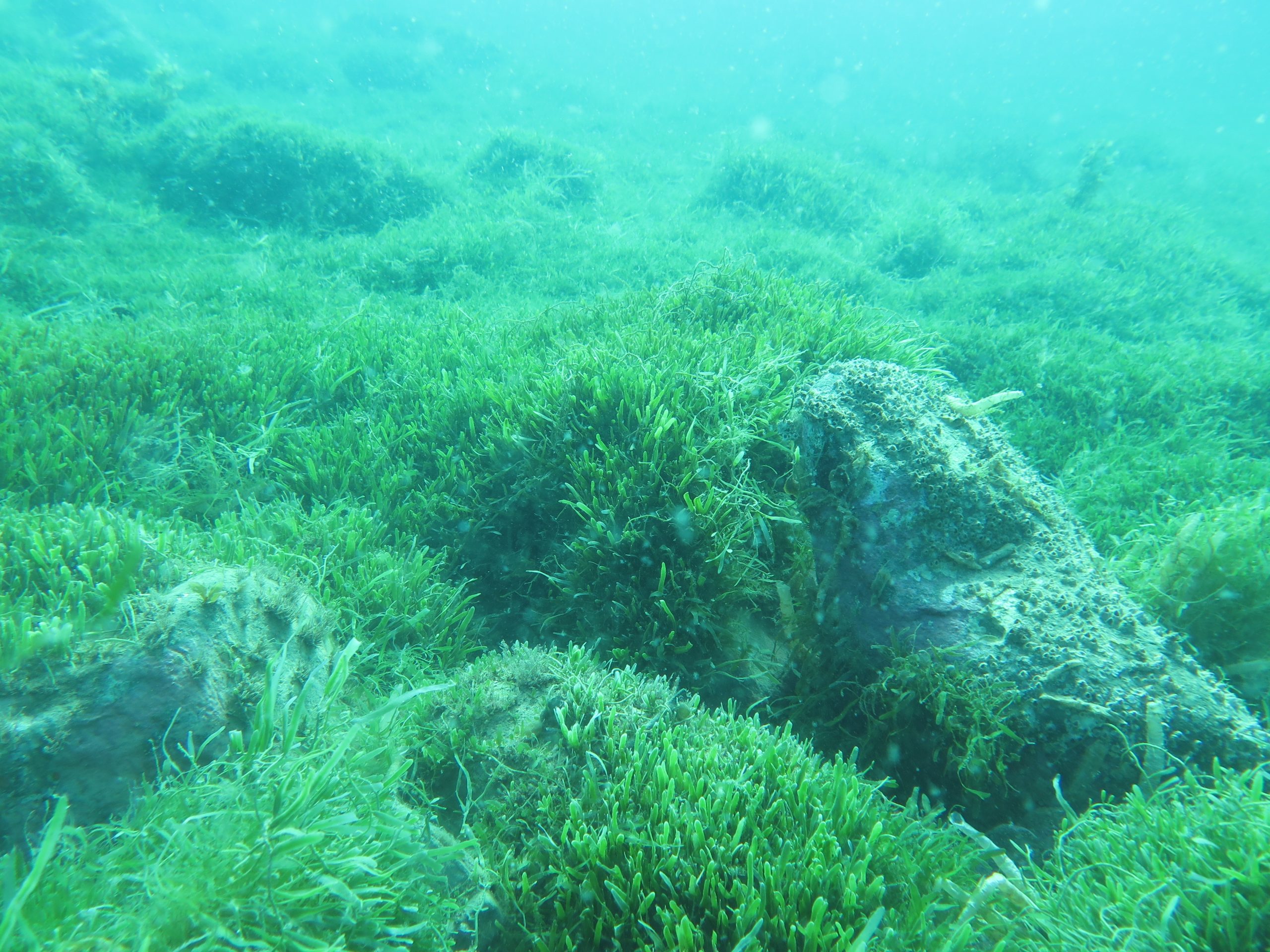 So far Biosecurity New Zealand has established five Caulerpa zones banning anchoring and fishing. Biosecurity NZ is working with several communities to monitor changes and find solutions. No such proactive response from Fisheries New Zealand.
In April LegaSea and our parent organisation, the New Zealand Sport Fishing Council, collaborated with other organisations in the Hauraki Gulf Alliance to send a letter to Rachel Brooking, the Minister for Oceans and Fisheries. Our major concern is that Caulerpa is a seaweed species that can be dispersed by breaking into little pieces and drifting on currents.
Given the Minister's environmental background we thought it would be helpful, and persuasive, to present her with the evidence to show the greater risks of spreading Caulerpa by mobile, bottom contact fishing methods.
Biosecurity NZ and Fisheries NZ are agencies of MPI whose own material shows that Caulerpa fronds can spread to other areas down-current of the source plant. Scallop spat also relies on currents to disperse, so we shared a map from a science report showing the dispersal patterns of scallop spat in the Coromandel fishery. (see map)
The Alliance urged the Minister to prioritise the health of the wider marine environment. Brooking alone has the authority to use section 11 of the Fisheries Act 1996 to reduce threats to sustainability and prohibit bottom trawling, scallop dredging and Danish seining in the Hauraki Gulf. If this was successful, section 11 could be applied elsewhere.
Four months of silence gave us hope the Minister was giving due consideration to our concerns. Not so.
Her vanilla reply in August just reaffirmed our concerns that there is no intention of removing destructive mobile, bottom contact fishing methods from affected inshore waters.
This decision is inconsistent with the available science. Again, it points us back to the failure of the Quota Management System to protect our marine environment from known threats to future fishing. Even with precautionary principles and empowering legislation, the Minister and her advisors are unable or unwilling to apply the Fisheries Act to its fullest potential.